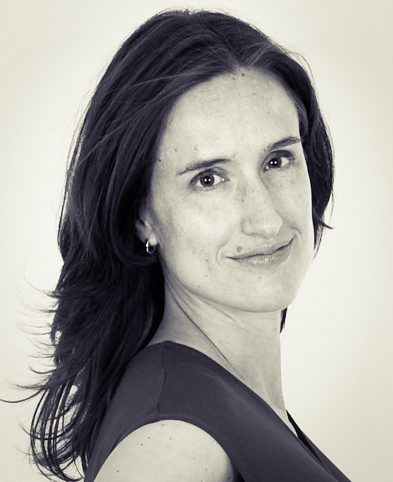 You are looking for an effective treatment for your mental health problems. A treatment in the specialized mental health sector will always touch upon very personal topics. Therefore, one can easily imagine that you find it important and pleasant to find out more about your clinician's personal approach and qualifications before you decide to contact him/her about treatment options.

In case you decide for a treatment from Praktijk Lastage, your clinician will be Angela de Groot (1975). She is a medical doctor who specialized in psychiatry. Mrs. De Groot studied medicine at the University of Amsterdam and the Academic Medical Centre (AMC; M.D. degree: May 2005). She continued her medical career with a specialization into psychiatry at Leiden University Medical Centre and concluded her specialisation in November 2010.

During her specialisation Mrs. De Groot worked for the consultation service of the department of psychiatry at Leiden University Medical Centre. She also worked for the closed psychiatric ward of 'GGZ Leiden' in Oegstgeest and for the policlinic for mood, anxiety and somatoform disorders, which is also run by 'GGZ Leiden en omstreken'. She continued her specialisation with working for the emergency psychiatric care unit Amsterdam Centre and the Acute Treatment Team in Amsterdam Centre/Oud West. She finalized her specialization by working for the Centre of Psychotherapy and the Dutch Pschoanalytical Institute.

After finishing her specialisation, Mrs. De Groot continued her career in 2011 als psychiatrist at 'De Hoofdlijn, praktijk voor psychotherapie en psychiatrie', where she will continue to work until May 2016. Mrs De Groot continues to keep her knowledge up to date and expand it. For example, currently mrs. De Groot is taking the advanced EMDR course. She has ample experience with the treatment of:
Mood disorders (e.g.: depression).
Anxiety disorders.
Personality disorders.
Eating disorders as a secundary diagnosis.
Trauma, possibly using EMDR.
Psychological problems during pregnancy (advice about use of psychopharmaca using pregnancy).
Personal approach

I am and see myself primarily as a medical specialist. I will try to guide you towards a lasting relief of your psychological problems by means of scientifically proven treatment strategies. For example, I could recommend a combination treatment of psychopharmaca and psychotherapy. Of course it remains your choice to follow my recommendation or not, but in the discussions that we will have prior to your treatment, I will help you organise your ideas about the arguments in favour and/or against such a strategy. My psychotherapeutic approach aims to support you and guide you towards quick relief of your most urgent mental health complaints. Once that is achieved, I will also try to help you prevent a relapse of those complaints in future. I look at you with an open, unprejudiced and modern psychodynamic perspective. The speed of the treatment is largely decided by the the client, since a change in his/her perspective on his/her fears, life events and self-evaluation may take a lot of time and talking to settle.
Memberships:
---